| HOW TO LEARN TO THE COMMUNICATION WITHOUT INSULTS?
To learn how to communicate without insults, you first need to understand the nature of insults. Why do people insult each other?
Insult is the desire of a person to elevate himself in society by humiliating others! It is for this that a person uses insults, both conscious and unconscious.
Who is striving for exaltation? Who wants to exalt themselves here and now? Who has an extreme state of mind, whims, no patience and endurance? Well, of course, in children! The child wants to become an adult faster, but this is impossible! In the child's psyche, being an adult means being "cooler", more significant, stronger than peers, etc.!
It turns out that in society only biological children or adults who have retained a child's psyche in adulthood insult and humiliate each other. A truly adult person in the worldview does not need to humiliate anyone!
IMPORTANT! INSULTS — THE OBVIOUS SIGN OF THE CHILD'S PSYCHE IN ADULTS!
One of the causes of everyday conflicts is unconscious insults, when we do not even realize that we are insulting others! The power of action generates the power of counteraction and unconscious, unintentional insults lead to reciprocal conscious insults, all kinds of insults, numerous conflicts and even violence!
Users in
«PakistanisPremium.com»
, marking each other's unconscious as well as deliberate insults using the
«Conflict-free thinking™»
color blocksign system in the process of everyday communication, instead of mutual insults provoking conflicts, they send each other color blocksigns, where each color is from five corresponds to a specific group of insults.
COLORED BLOCKSIGNS
By delving into the meaning of insults in the process of a casual conversation, both children and adults begin to realize
what exactly
is insulting and
why
they should not do it!
IMPORTANT! THE BLOCKSIGNS SENT ARE BY NO MEANS ACCUSATORY OFFENSIVE REPROACHES AND ARROGANT MORALIZING, BUT A MANIFESTATION OF CARE AND GOODWILL TOWARDS EACH OTHER!
By sending blocksigns, you help another person correct his worldview, which will determine not only his relationship with the people around him, but also his balanced, honest self-esteem towards himself!
It is important to understand that if a child or an adult does not elevate himself, humiliating others using insults, then only in this case a person will form a correct, not overestimated or underestimated self-esteem, thanks to which a person will be able to recognize in himself the natural potential - strengths for further self-realization in life!
Having created an environment where children cannot humiliate each other, they will have only one and only way to «rise» above those around them — to reveal their strengths and achieve success by self-actualizing them!
IMPORTANT! BLOCKSIGNS ARE A MANIFESTATION OF CARING FOR EACH OTHER, HELPING TO REVEAL THE STRENGTHS OF A PERSON!
IMPORTANT! THE PREVENTION OF AGGRESSION AND VIOLENCE AMONG ADULTS WITH A CHILD'S PSYCHE IS POSSIBLE ONLY IF AN ENVIRONMENT IS CREATED THAT CATEGORICALLY PROHIBITS INSULTS AND HUMILIATION AMONG TEENAGERS AND CHILDREN!
INSULTING A PERSON'S PERSONALITY
The group of insults criteria corresponding to the orange blocksign:
insulting-humiliating swear words;
humiliating comparison with someone, with something;
humiliating distortion of a person's own name;
«transition to personality» — people discuss the person himself, and not the essence of what he said;
unfounded value judgment*;
insult by unfounded distrust;
insult by obsessive demonstration of intellectual superiority;
insult by arrogant-haughty attitude;
«mockery» (A form of bullying a person! I am higher, you are lower. I am the king, and you are the jester, the servant. As a rule, teenagers use ridicule, collectively mocking very little ones who cannot protect themselves! );
insult by «status» (demonstration of social superiority);
insult by knowingly false libelous information (slander based on speculation, intentional infliction of reputational damage);
insult based on neglect of a person's personality (a person is perceived as an empty place, as something absolutely insignificant).
* In the process of communication, people share information with each other in the form of value judgments of certain events. A person with a childish psyche expresses value judgments based on speculation, and not real facts or knowledge, thereby misleading others!
EXTREME INSULTS AND HUMAN SECURITY MONITORING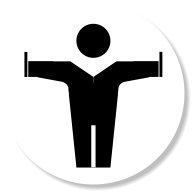 The group of insults criteria corresponding to the black blocksign:
a blogger who distributes information that does not contain knowledge, skills and experience;
a blogger parasitizing on the psyche of children; parasitizing on the child's psyche in adults;
a blogger who distracts the attention of a child or an adult with a child's psyche, as a result, a person cannot focus on revealing his strengths, his natural potential for the purpose of self-realization in life;
cyberbullying (Internet harassment);
inducement to commit suicide;
domestic violence;
insult based on physiological features;
insult based on ethnic differences;
insult of religion;
recruitment attempt to terrorist organizations, totalitarian sects and destructive cults;
suspicion of online fraud;
desire to possess a firearm;

NOTE

ATTENTION, LAW ENFORCEMENT! To prevent mass murders, robberies with the use of weapons, accidents with the use of weapons before issuing a license to buy weapons, make sure that relatives, friends or acquaintances, noting earlier that a person has inappropriate behavior, a tendency to aggression, signs of a child's psyche, have already exposed black blocksigns to him/her! If there are two or more black blocksigns indicating a desire to possess a firearm, it is strongly not recommended to issue such a person a license to purchase a weapon!
the desire to possess firearms;
distribution of fake news;
panic spread;
attempt to create fake accounts;
distribution of photo and video materials prohibited by law;
NOTE
Using a black blocksign, users, in addition to responding to extreme insults, can attract the attention of other community members and notify law enforcement agencies if, for example, an attempt was made to recruit terrorist organizations, cyberbullying, inducement to commit suicide; an attempt to spread fake news, fraud, etc.
INSULTS OF FEMALE DIGNITY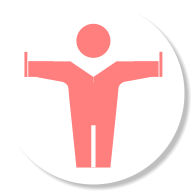 The group of insults criteria corresponding to the pink blocksign:
Insult of female dignity;
insult using profanity in speech;
insult with unsubstantiated remarks;
insult by non-constructive criticism;
insult with unjustified raising of voice;
INSULTS OF MALE DIGNITY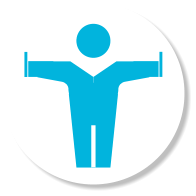 The group of insults criteria corresponding to the blue blocksign:
NOTE
Attention! In order to avoid conflict or domestic violence, in case of detection of obvious signs of a child's psyche in an adult man, in order to avoid aggression on his part, it is strictly forbidden to say: «You behave like a child!»; «This is some kind of kindergarten!» In this case, try to convince the man to start fighting the child's psyche in himself, not for his sake, but for the sake of his children, say: «Come on, we will do it for the sake of our children! You don't want your children to grow up as non-adult "morons"!».
insult with unsubstantiated remarks;
insult by non-constructive criticism;
insult with unjustified raising of voice;
NOTE
Users using the color blocksign system «Conflict-free thinking™» can independently add insult criteria or socially significant issues for general consideration and discussion among userswithin the resource!
SIGNS OF A CHILD AND TEENAGE PSYCHE IN ADULTS: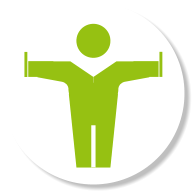 A group of signs of a child and teenage psyche corresponding to a green blocksign:
Read more ..
| DO YOU WANT YOUR CHILD TO REALIZE IN LIFE?
«PakistanisPremium.com»
invites you to create an environment of truly adults in the worldview of people, thanks to which every child can focus on discovering their strengths for further self-realization in life!
Premium Account | Get it Now
ATTENTION! AFFORDABLE SUBSCRIPTION FEE IN «PAKISTANISPREMIUM.COM» WEEDS OUT ALL THOSE FOR WHOM THE PROBLEM OF MUTUAL INSULTS DOES NOT EXIST!